Hi All,
I just posted a news item update on energy coming in from the Draco system, NASA and other scientists been watching.
As of the report of the alleged gamma ray burst that normally last 30 secs, this one from Draco has lasted as of Apr 22nd, 26 days!
I have been feeling it all along and on top of the Solar stuff.
It is a very strong energy. And the other day I related at Groan at Earthboppin' I was feeling it big time.
It is felt in the head, on top of the head, both shoulders, both sides
of neck, chest and heart areas.
It is felt as strong energy and makes me feel slightly dizzy with pressure in the head but for the most part makes me feel energized, calm and relaxed.
Also today we got a report that the Solar energy is up too.
hitting the high marks.
This chart can be seen at K-index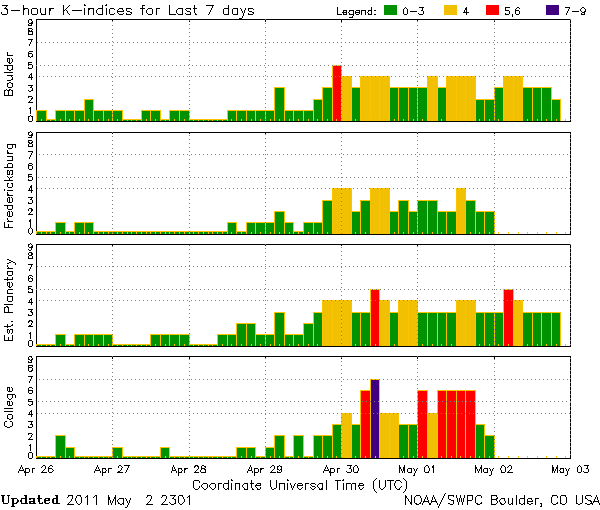 Last edited by Pam, Az on Mon 02 May 2011, 11:16 pm; edited 1 time in total (Reason for editing : wrong size image)